Hollywood Night - Oscar Winners
July 02, 2011 8:00 pm
Municipal House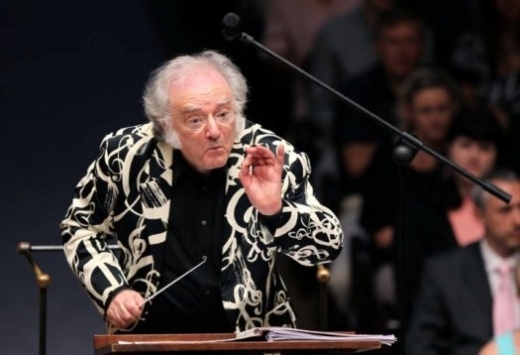 Texty:
You can watch the concert on iVysilani.cz
Performers:
CNSO / Carl Davis - conductor
Lance Ellington - vocal
Program:
That's Entertainment from The Bandwagon; Moon River from Breakfast At Tiffany's; The Windmills of Your Mind from The Thomas Crown Affair; Jurassic Park; The King's Speech "Symphony No. 7 from Beethoven";  New York-New York; Casablanca "As Time Goes By"; Come Fly with Me; Cats Suite; The Magnificent Seven; The Heart Will Go On from Titanic; Lord of the Rings; Black Swan "Ballet Suite fromTchaikovsky"; James Bond Theme; From Russia with Love; All the Time in the World from On Her Majesty's Secret Service; A View to a Kill; ABBA Symphonica from Mamma Mia.
There are a few movies that can be remembered forever. Often hidden, the reason might be the accompanying music.
The best of film music from the Oscar winning titles will be heard at the concert entitled Hollywood Night - Oscar Winners. The selection was made by the most erudite person - conductor and music arranger Carl Davis - charismatic, notable celebrity and a man full of energy, who is able to draw the audience in an unrepeatable way.
Visit the Hollywood Night - Oscar Winners. Lead by Carl Davis, the CNSO will play the music from the films with such enthusiasm that you will not be missing the screen!
26.07.2011
Without exaggeration this was a stunning evening. Slight concerns about the length of the program - which was over two hours - were completely disproved by the audience. Spontaneous, enthusiastic applause was gradually growing during the concert.
At the end after a roaring applause from the crowd, conductor Carl Davis invited the audience to join the orchestra in Ghostbusters before the very final encore - Pink Panther closed the concert followed by a 10 minute standing ovation.
P.S.: Check out the concert footage on the Czech TV website
Fotogalerie/video ukázka