United Choirs of Proms
July 16, 2011 7:00 pm
Municipal House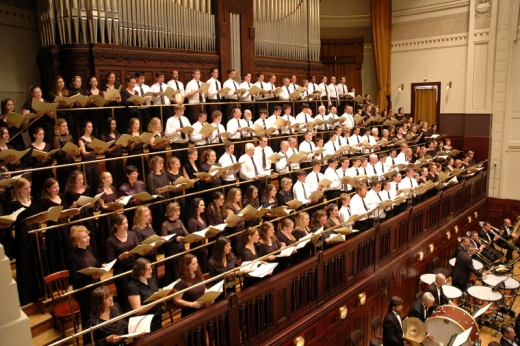 Performers:
Czech National Symphony Orchestra
Anton Armstrong a André Thomas - conductors
Marcía Porter – soprano
Kateřina Jalovcová - alto
Keith Jones – tenor
Ondrej Mráz - bass
Tobiáš Fanta – soprano
United Choral Artists (New York), Tallahassee Community Choir (Florida),
Pepperdine University (California), Hartwick College Alumni Choir (New York),
Spartanburg Festival Chorus (South Carolina), Idaho-Washington Concert Chorale,
Tebe Poem (Russia), Bohemiachor (CZ)
Program:
Leonard Bernstein - Chichester Psalms
Wolfgang Amadeus Mozart - Requiem
The first concert, entitled "United Choirs of Proms" will introduce a very interesting traditional program. Besides Mozart's Requiem which is the work which does not need any comment or foot-notes, we will hear Leonard Bernstein's Chichester Psalms, a choral work for boy treble, solo quartet, choir and orchestra. The United American and European Choirs are promising an extraordinary enjoyment, and opportunity to hear and watch how these classical works sound on the opposite shores of the Atlantic Ocean.
Fotogalerie/video ukázka