Terence Blanchard
July 06, 2011 8:00 pm
Zofin Garden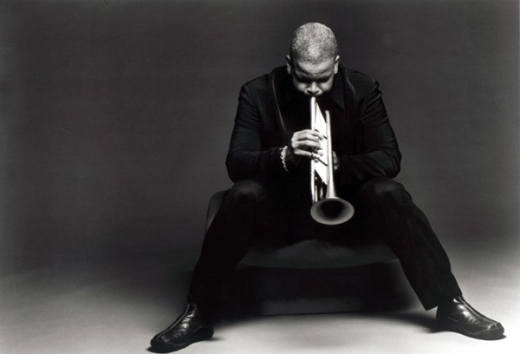 Texty:
Performers:
TERENCE BLANCHARD QUINTET
-Terence Blanchard - trumpet
-Brice Winston - tenor saxophone
-Fabian Almazan - piano,
-Joshua Crumbly - contrabass
-Kendrick Scott - drums
Terence Blanchard - one of contemorary most influential jazz musicians, and a three-time Grammy Award-winning trumpeter. He emerged on the scene in 1980 with the Lionel Hampton Orchestra until replacing Wynton Marsalis as the lead trumpet player and musical director in Art Blakey's Jazz Messengers. Soon after he went on to his solo career. He has recorded several award-winning albums for Columbia, Sony Classical, Blue Note Records, and Concord. Terence has scored every Spike Lee movie since 1991. As a film composer, he has more than 50 scores to his credit and received a Golden Globe nomination for Spike Lee's "25th Hour."
Terence Blanchard Quintet is bringing the highest quality jazz to Prague.
 
20.04.2011
"I don't have borders", says Terence Blanchard in a profile interview for The Down Beat magazine. And he suggests he neither has time to wash up the dishes. This brilliant jazz trumpeter and one of the most influential jazz musicians and film score masters will appear for the first time in the Czech republic at Prague Proms. New Orleans-born, New York-based composer, performer and instructor Terence Blanchard has recently finished The Concerto for Roger Dickerson, premiered by Lousiana Philharmonic. The list of his film score credits includes every Spike Lee project since 1991, the upcoming opera about boxer Emile Griffith, or the gorgeous arrangements of A Streetcar Named Desire for Broadway. The artist par excellence is coming to Prague Proms.
03.05.2011
A month before his headline performance at Prague Proms, the Grammy award-winning jazz trumpeter Terence Blanchard is coming to Prague this time as the author of film music.  As a film composer, Blanchard has more than 50 scores to his credit.
Blanchard just finished music for George Lucas' new film. The music will be recorded in Rudolfinum, Prague.
Fotogalerie/video ukázka