Solzhenitsyn in Prague
June 25, 2011 7:00 pm
Municipal House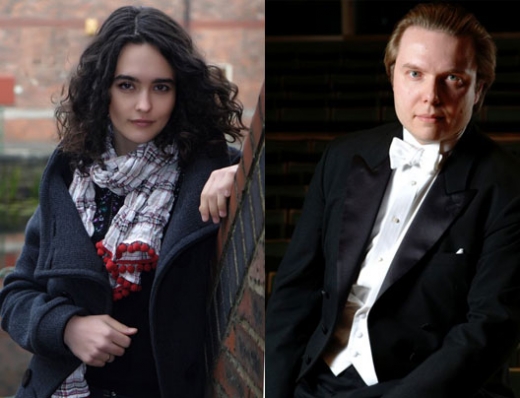 Performers:
Czech National Symphony Orchestra
Ignat Solzhenitsyn - conductor
Alena Baeva - violin
 
Program:
Mikhail Ivanovich Glinka - Ruslan and Lyudmila, Overture
Pyotr Ilyich Tchaikovsky - Concerto for Violin and Orchestra in D major, Op. 35
Pyotr Ilyich Tchaikovsky - Symphony No. 6 "Pathétique"

Ignat Solzhenitsyn in Prague!
Native of Moscow, son of the famous Russian writer Aleksandr Solzhenitsyn, New York based Ignat Solzhenitsyn is the world renowned pianist and conductor. During his career he has conducted leading American and Russian orchestras. He is the principal guest conductor of the Moscow Philharmonic and currently the head of the Philadelphia Chamber Orchestra.
 
Together with the CNSO Maestro Solzhenitsyn will introduce The Russian Night to the Prague Proms audience. All three compositions on program - The Overture to Glinka's Ruslan and Lyudmila, Peter Ilyich Tchaikovsky's Violin Concerto and Symphony No. 6 "Pathétique" - are promising this will be a beautiful evening.
 
A young violinist Alena Baeva, winner of many international competitions will be another triumph of this concert. She's coming back to Prague again - this time to a perform a jewel of romantic music - Tchaikovsky's Violin Concerto.
Fotogalerie/video ukázka