Opening Concert – Fantastic Night
June 21, 2011 7:00 pm
Municipal House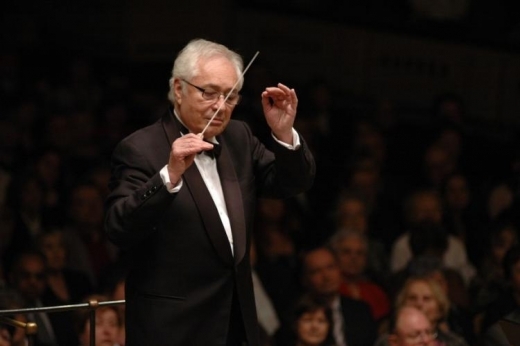 Performers
Czech National Symphony Orchestra
Libor Pešek – conductor
Jan Tříska – narrator
Riccardo Botta – tenor
Gianfranco Montresor - baritone
Kühn Mixed Choir  / Marek Vorlíček - choirmaster

Program
Héctor Berlioz
- Symphonie Fantastique & Lélio
No doubts the opening night has been entitled "Fantastique" after the symphony with the same name by Héctor Berlioz which is on program of the concert. The genesis of the Berlioz's symphony, however, was not that fantastic at all. It tells the story of an unrequited love and passion. Emotions, on the other hand, usually go hand in hand with an abundant expression of a genius, and bring great results. An epic for a huge orchestra, Symphonie Fantastique , has become Berlioz's most famous work. A lesser known piece - written in 1831 as a sequel to the Symphonie Fantastique -Lélio , was composed a year after the symphony, under the influence of composer's growing passion. It includes the monologues exuding the hyper-Romantic sensibility of the lone artist haunted by his fantasies.

Both compositions were meant to be an offering of adoration and devotion to an Irish actress, Harriet Smithson, who would, after a protracted pursuit, become Berlioz's wife. Although the marriage was happy for several years, they were divorced few years later.

There is one more "primacy" hiding behind these two works. Héctor Berlioz was an habitual opium user, and both compositions and each movement is designed to evoke the different stages of the opium experience.

The CNSO will introduce the works together, as they premiered in 1832. In Prague, we will hear them played by one of Czech's leading orchestra conducted by Maestro Libor Pešek, and the monologues will be recited by the legendary actor Jan Tříska.
This will undoubtedly be a Fantastic Night.
Fotogalerie/video ukázka