Jazz Night - Jazz Efterrätt
July 17, 2011 8:00 pm
Zofin Garden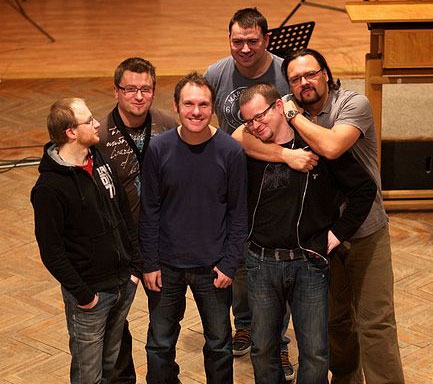 Tickets cost 250 CZK. Tickets are available at the entrance to Zofin Garden.
Jazz Efterrätt "New CD 2011"
Jazz Efterrätt - Prague jazz quintet with a Swedish name belongs among the representatives of an impressive contemporary jazz. The new 2011 album, which will be introduced at the Prague Proms intends to prove this. Lukáš Chejn, Martin Plachý, Tomáš Uhlík, Petr Beneš and Ondřej Pomajsl can't wait to play for you!
Program:
88 (Petr Beneš)
The Detection (Petr Beneš)
Magnolia (Tomáš Uhlík)
Mantha's Fly (Tomáš Uhlík)
Green Shark (Tomáš Uhlík)
Barrel Attack (Lukáš Chejn, Petr Beneš)
One for Weeva (Martin Plachý)
Ivory Feel (Petr Beneš)
Lazy Steps (Martin Plachý)
The Raven (Petr Beneš)
Night Session (Martin Plachý)
Wild and Heavy (Martin Plachý)
Fotogalerie/video ukázka