Ennio Morricone in Prague II
July 15, 2011 7:00 pm
Municipal House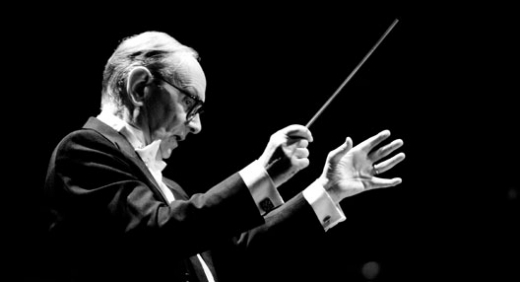 Performers:
Czech National Symphony Orchestra
Ennio Morricone - conductor
Chzech Philharmonic Choir of Brno / Petr Fiala – choirmaster
Lívia Vénosová - Soprano
Pavlína Švestková - Soprano
Program:
ENNIO MORRICONE
VUOTO D'ANIMA PIENA, CANTATA FOR CHOIR & ORCHESTRA
THE BATTLE OF ALGIERS
INVESTIGATION ON A CITIZEN ABOVE SUSPICION
SOSTIENE PEREIRA
LA CLASSE OPERAIA VA IN PARADISO
CASUALTIES OF WAR
ABOLISSON FROM THE FILM QUEMADA
PER LE ANTICHE SCALE
L'EREDITA' FERRAMONTI
THE GOOD, THE BAD AND THE UGLY
ONCE UPON A TIME IN  THE WEST
IL DESERTO  DEI TARTARI
RICHARD  III
IL DESERTO DEI TARTARI (reprise)
MISSION
Once Upon a Time in the West, Bugsy, Le Professionnel, A Fistful of Dollars, The Good, the Bad and the Ugly, The Decameron, this is just a short selection of the movies which were scored by the music of Ennio Morricone. An honorary Academy Award winner, Ennio Morricone is a man without whom the film music would never be so important.
The Prague concert wil be presenting the most famous compositions of Morricone's carrier. He will be conducting the CNSO, and the Czech Philharmonic Choir Brno also in his original composition Vuoto D´anima Piena, the cantata for choir and orchestra.
Don't miss the encounter with the legendary composer. Undoubtly, the biggest highlight of Prague Proms this year.
 
Fotogalerie/video ukázka